The Benefits of Soft Washing
Soft washing is one of the best methods you can use to maintain your bathroom and tile floors. It helps prevent the accumulation of lichen, fungus, and algae on the tiles. Additionally, it can kill harmful bacteria that cause problems in your bathroom.
Reduces lichen, fungus, and algae accumulation on the tiles
The best way to clean a roof is to get it soft-washed. This type of cleaning is a relatively low-pressure method that uses a specialized spray and detergent to remove grime, lichen, and other nasties from roof surfaces. It is also an affordable option that can be used to clean most types of surfaces, from patios to tiled roofs.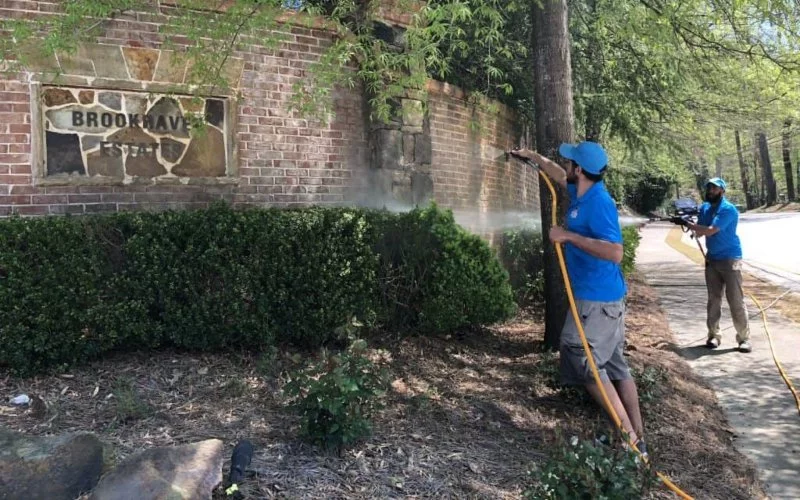 There are several companies that manufacture a range of soft wash systems. You can easily pick one up at any hardware or home improvement store, and you'll find that most include a high-quality cleaning solution. They are also designed to be gentle on delicate surfaces.
Kills harmful bacteria
It is an effective way to kill harmful bacteria and allergens. It uses biodegradable cleaning agents that are safe for both the environment and for your home. These chemicals only need to be applied to your surface and then you simply rinse it off. By removing the harmful bacteria, you can ensure that your home will last longer and be healthier to live in.
It is a great way to get rid of green stains, algae, mold, bacteria, and fungus. It also is a safer alternative to pressure washing. Pressure washing can cause damage to delicate surfaces such as granite and tile. In addition, it doesn't kill the roots of fungus.
With soft washing, you can be assured that all of the harmful bacteria will be killed. The process is quick and easy and you can even add sodium hypochlorite to the water to make it stronger. The sodium hypochlorite is effective in killing both organic and non-organic matter quickly. This makes it an eco-friendly solution and it isn't harmful to pets or wildlife.
Preserves the life of your home
If you're looking to increase the resale value of your home, you'll want to pay attention to a few key areas. Among them is the exterior. One of the best ways to keep the exterior of your house looking good is to have it washed on a regular basis. This can keep your property looking great all year long, and it's a cost-effective way to maintain the curb appeal of your house.
Another important step is to take care of your gutters. A clogged gutter can rob you of thousands of dollars, so make sure you're doing your part. For a low-cost solution, check out a soft wash. It's a surprisingly effective method to clean your roof and gutters of the dirt, debris, and grime that collect during the rainy months.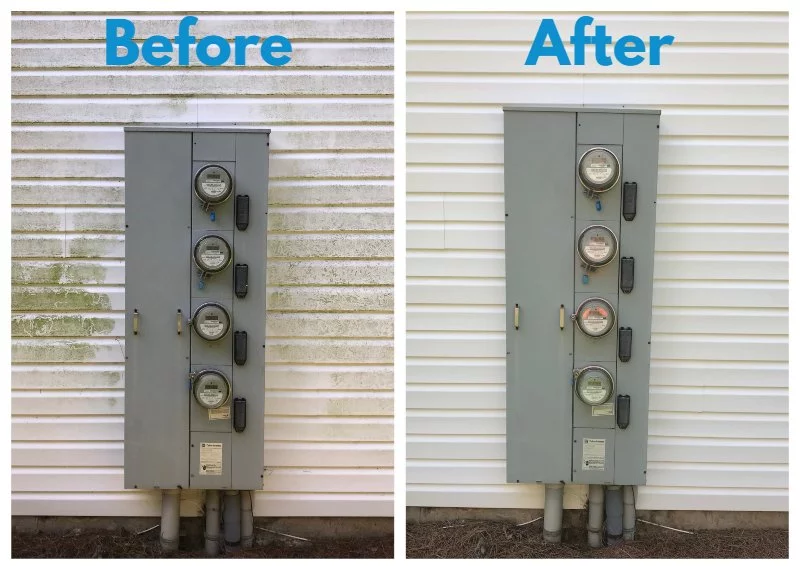 Safer for the environment
Using soft washing for exterior cleaning can be a more environmentally friendly option. This method uses less water than power washing and does not leave behind harmful residue. It can also kills organisms that live on building surfaces.
These include mold, mildew, and algae. The chemicals used to kill these fungi, bacteria, and microbes are all safe and biodegradable. They also clean up the grime and dirt on the surface, leaving it squeaky clean.
One of the main advantages of soft washing over traditional cleaning methods is that it lasts four to six times longer. With power and pressure washing, a lot of water is wasted.
Also, these cleaners are non-toxic and can be safely used around people and pets. Chemical cleaners can be dangerous, though, if they are inhaled. In addition, they can contaminate the soil and groundwater.
WiseGuys Pro-Wash
https://www.google.com/maps?cid=14964188319842587706
267 W Wieuca Rd NE STE 202, Atlanta, GA 30342
(404) 596-5334
https://wiseguysprowash.com/