The 12 Benefits of Pressure Washing for Homeowners
Pressure washing is a cost-effective, time-saving way for homeowners to keep their property looking its best. Pressure washers use high pressure water jets to remove dirt, grime, and mildew from almost any surface. Not only does this help make the property look more aesthetically pleasing, but it can also extend the life of wood decks, driveways, and siding.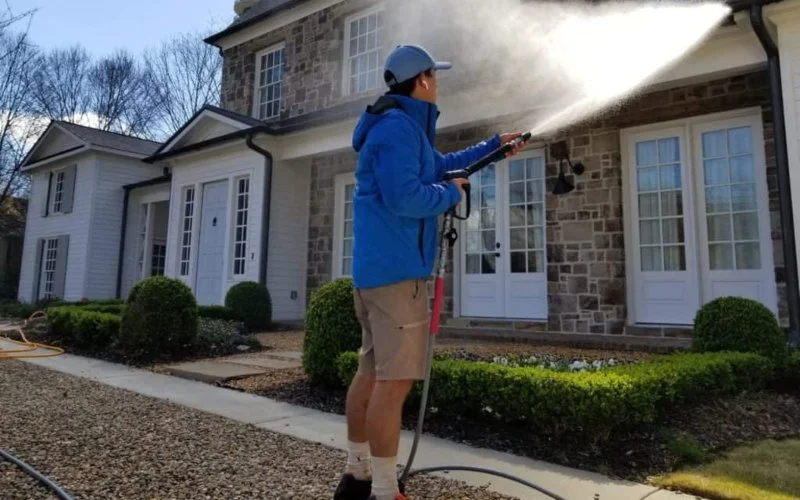 Here are the 12 benefits of pressure washing which can help homeowners save money while improving their homes:
Remove stubborn stains from outdoor furniture and other surfaces: Pressure washers can help remove tough stains from outdoor furniture, patios, decks, driveways, and more with ease.
Keep exterior walls clean: Pressure washing will keep the outside of your home looking great all year long by removing dirt and debris on siding, stucco, brick, wood panels and more.
Clean walkways easily: Pressure washing is a great way to quickly clean walkways around your house or business without having to scrub them by hand. 
Brighten up faded paintwork: Pressure washers can revive old or fading paintwork on the exterior of your property, restoring it to its original brightness. 
Prevent the growth of mold and mildew: Pressure washing helps to prevent the growth of mold and mildew by removing dirt and grime that can cause them to grow. 
Clean gutters easily: Cleaning your gutters with a pressure washer is much easier than trying to do it manually, as you don't have to climb up onto the roof or use any ladders. 
Improve curb appeal: Regularly pressure washing your property will greatly improve its curb appeal, making it look well-maintained and inviting for potential buyers or renters. 
Remove graffiti from walls: Pressure washing can be used to remove graffiti from both interior and exterior walls without any harsh chemicals. 
Reduce energy costs: Pressure washing can reduce energy costs by removing dirt, dust and other debris from windows, which reduces heat transfer and keeps home cooler in summer months. 
Extend the life of your deck or patio: Pressure washing removes all types of dirt build up that can cause wood decks and patios to rot over time, helping them last longer with fewer repairs needed. 
Keep outdoor surfaces looking new for longer: Regularly pressure washing outdoor surfaces like driveways, walkways and railings will help keep them looking newer for longer and prevent discoloration due to dirt build-up. 
Save money on maintenance costs: Pressure washing can help you save money on maintenance costs by removing dirt and grime before it has a chance to cause any damage. 
Whether you're looking to clean up the outside of your house, maintain the value of your property, or simply make it look better, pressure washing is a great way for homeowners to save time and money while improving the aesthetics of their homes. With all these benefits, it's easy to see why pressure washing has become such an important part of maintaining any property.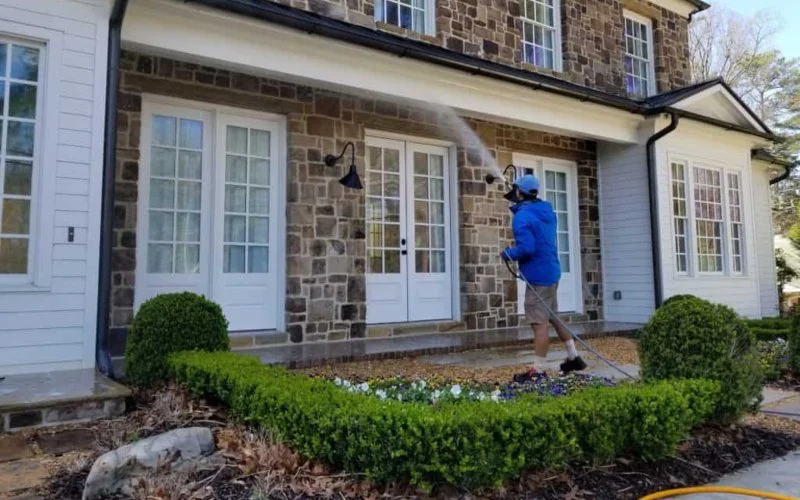 WiseGuys Pro-Wash
https://www.google.com/maps?cid=14964188319842587706
267 W Wieuca Rd NE STE 202, Atlanta, GA 30342
(404) 596-5334
https://wiseguysprowash.com/