Spring Cleaning Tips: PowerWashing Your Home
Spring is the perfect time to spruce up your home and make it look like new. One of the best ways to do this is with power washing. Power washing can be used on a variety of surfaces, from decks and patios to driveways and siding. It's an effective way to remove dirt, grime, mildew, algae, pollen and other debris that accumulates over time. 
Power washing services is also great for removing old paint or stains that have been left behind by previous owners or tenants. With the right equipment and technique, you can restore your home's exterior to its former glory in no time at all! In this guide we will discuss how to power wash your home safely and effectively so you can get maximum results without any damage or injury.
Before you start power washing, it's important to understand the potential risks and safety precautions. Power washers can be very powerful machines and should not be handled without proper safety equipment. Make sure you wear protective eyewear, gloves and clothing when handling the power washer. It's also important to be aware of your surroundings and not spray people, animals or plants.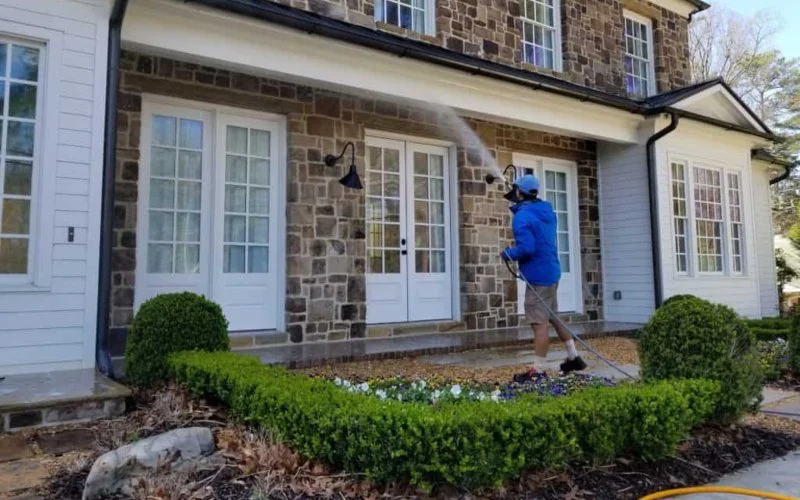 When selecting a power washer, choose one that is appropriate for the job. For example, if you are power washing a wooden deck or siding, use a pressure washer with a milder setting. This will help avoid damage to the surface while still providing enough pressure to remove dirt and debris. It's also important to select the right cleaning solution. For best results, use a detergent specifically designed for power washing.
Once you're ready to start power washing, begin by rinsing the area with plain water. This will help remove any loose debris and prepare the surface for cleaning. After rinsing, apply the cleaning solution and let it sit for a few minutes. Then start washing with the power washer, working in sections and starting from the top and working your way down. 
You can also use an extension wand to help reach higher areas. When you're done, rinse the area with plain water again to remove any remaining cleaning solution. Finally, let the area dry completely before applying any sealants or coatings.
Finally, rinse off the cleaning solution with plain water and allow the area to dry before applying any sealants or stains. Following these steps will help you power wash your home's exterior safely and effectively. Enjoy the refreshed look of your home and make sure to power wash regularly as part of your regular spring cleaning routine. 
Power washing your home can be an effective way to achieve a like-new look. It's important to take the necessary safety precautions and use the right equipment for the job. With proper preparation and technique, you can enjoy a beautiful, refreshed look for your home this spring. 
Just make sure to use the right equipment and technique to avoid any damage or injury. Follow these steps and you'll be sure to get the results you're looking for! Happy Spring Cleaning!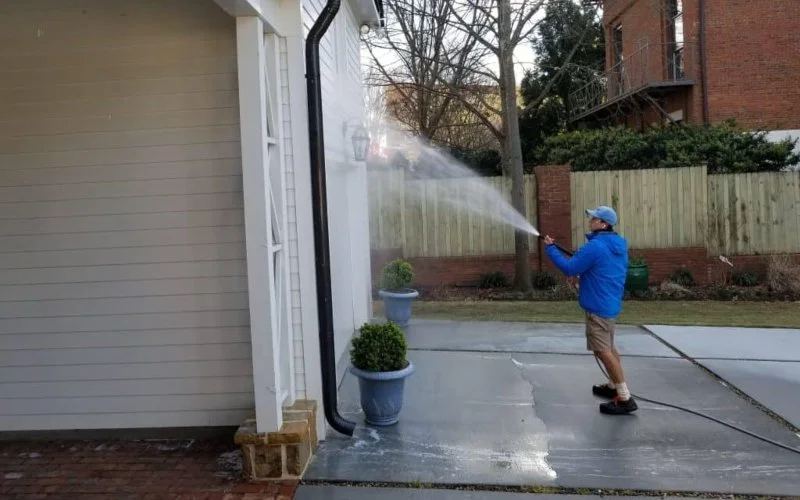 WiseGuys Pro-Wash
https://www.google.com/maps?cid=14964188319842587706
267 W Wieuca Rd NE STE 202, Atlanta, GA 30342
(404) 596-5334
https://wiseguysprowash.com/