The Ultimate Guide to Pressure Washing your Home
Keeping your home clean and in good condition is essential for maintaining a safe and comfortable living environment. Pressure washing is one of the most effective ways to deep clean your home without harsh chemicals or tedious scrubbing. In this article, we'll discuss the ultimate guide to pressure washing home.
This ultimate guide will provide you with all the information you need on pressure washing, including what type of equipment and supplies are required, how to safely set up and use a pressure washer, as well as tips and tricks for achieving maximum cleaning power. Whether you're looking to spruce up the outside of your house or just want an easy way to keep it clean, this comprehensive guide has everything you need to know about pressure washing!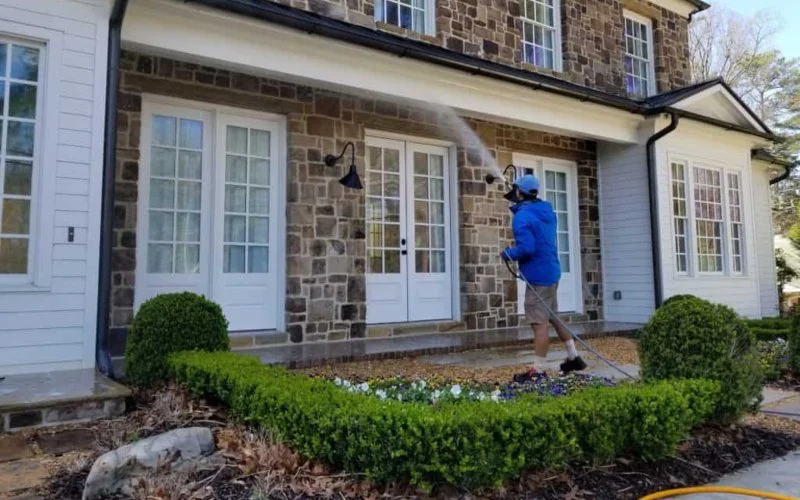 Pressure washing is an excellent method of cleaning because it uses a powerful stream of pressurized water to blast away dirt, grime and debris. It's also much faster than hand scrubbing or using chemicals, making it a great time-saving option for busy households. Before you get started, you'll need to make sure that you have the right equipment and supplies for the job. 
The most important piece of equipment you'll need is a quality pressure washer. There are many different types and sizes available on the market, so make sure to research which one will be best suited for your needs. You should also consider purchasing accessories such as specialty nozzles, extension wands and detergents to enhance your cleaning power. Once you have all the necessary equipment, it's time to set up and use your pressure washer.
When setting up your pressure washer, make sure to read the manual carefully and follow all safety guidelines. You should also be aware of any local regulations regarding water usage or noise levels, as these can vary from place to place. 
Once you're ready to begin cleaning, start by spraying in an even pattern over the surface with a wide nozzle for general cleaning. For tougher stains, switch to a narrower nozzle for more targeted spot-cleaning power. When finished with each area, move onto the next one until the entire surface has been cleaned. 
Finally, here are a few tips and tricks to maximize the effectiveness of your pressure washing:
Do a test spray before starting to make sure that the pressure is set correctly. 

Work from the top down to avoid spreading dirt and debris onto clean surfaces. 

Focus on one area at a time for maximum cleaning power. 

Avoid using too much detergent, as this can cause streaks or residue on your home.
Pressure washing services is an excellent way to keep your home looking its best without resorting to harsh chemicals or laborious scrubbing. With the right equipment and supplies, you'll be able to use this powerful technique to deep clean your home quickly and effectively. This guide has provided you with all the information you need to get started, so now it's time to grab your pressure washer and take on those tough cleaning tasks!  Good luck!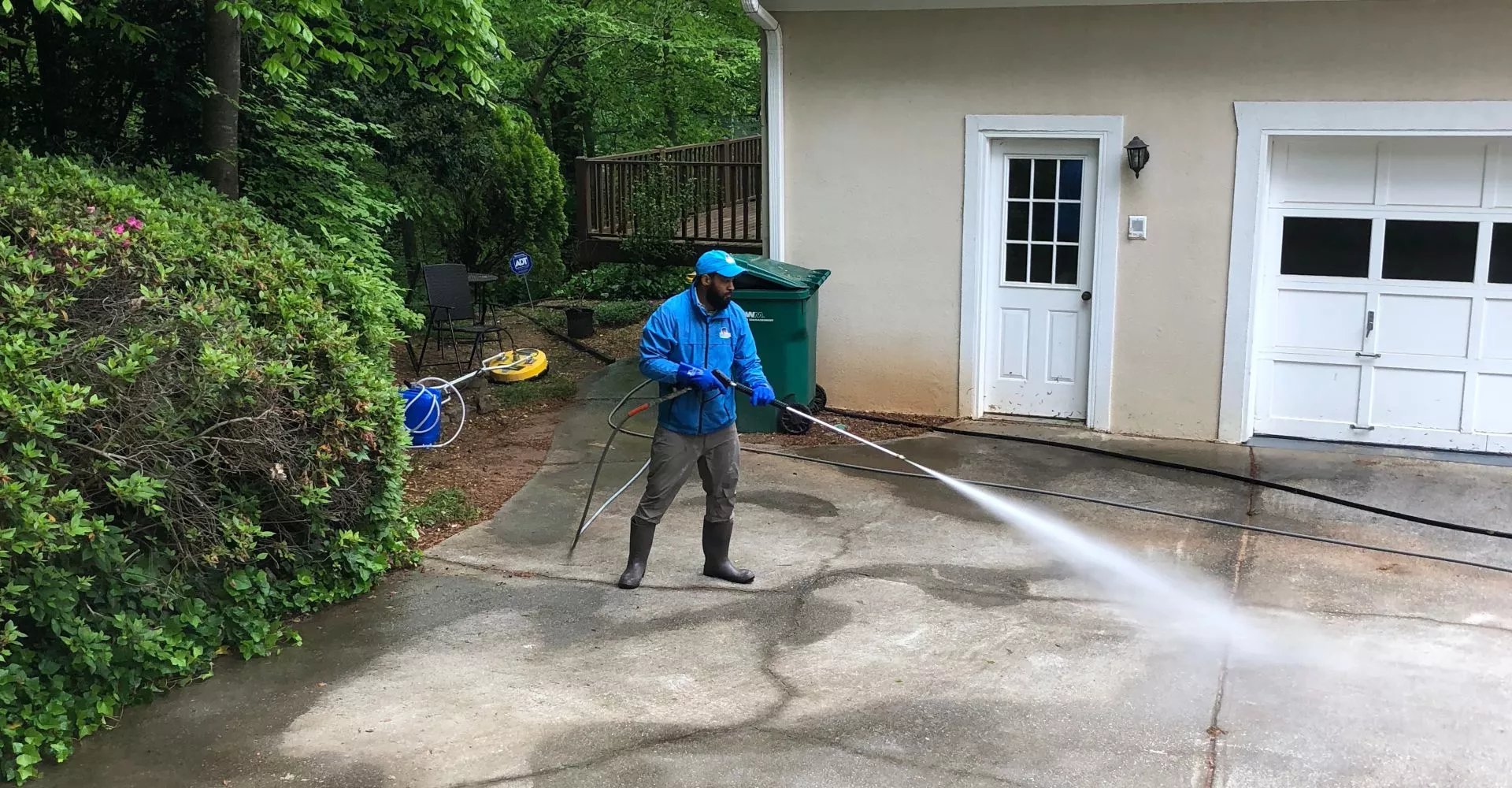 WiseGuys Pro-Wash
https://www.google.com/maps?cid=14964188319842587706
267 W Wieuca Rd NE STE 202, Atlanta, GA 30342
(404) 596-5334
https://wiseguysprowash.com/