Spring Cleaning: Tips for Pressure Washing your Home before the Warmer Weather Hits
As the weather starts to warm up, it's time for spring cleaning! Pressure washing your home can help make it look its best before the warmer weather arrives. Not only will pressure washing get rid of dirt and grime that has accumulated over the winter months, but it can also take care of any mold or mildew that may have grown during this period. Pressure washing is a great way to give your home an instant facelift and make sure it looks as good as new before summer hits. In this article, we will provide some tips on how you can go about pressure washing home effectively in order to get maximum results.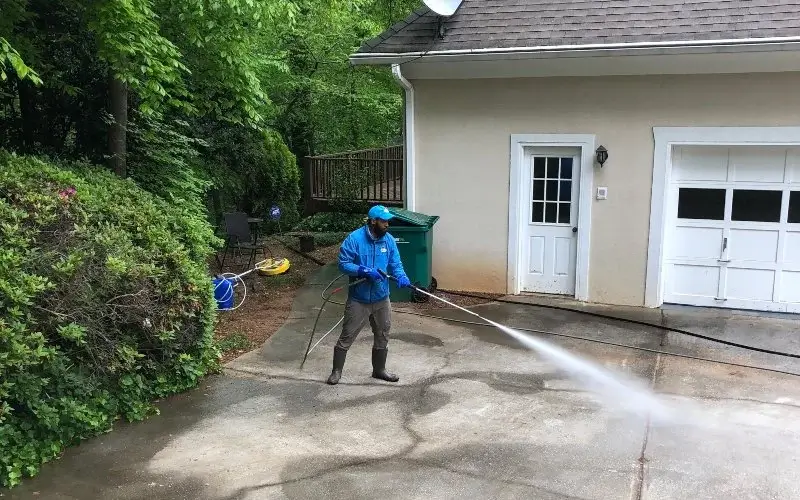 First, you'll need to make sure that your pressure washer is in good working order. Make sure all of the hoses and connections are secure and check for any signs of damage or wear and tear. Once you've completed a thorough inspection of your equipment, it's time to get started on the actual pressure washing. Start by wetting down the area that you plan to clean with a garden hose before switching on the pressure washer. This will help remove any loose dirt or debris before the real cleaning starts. It's important to keep a distance of at least 2 feet between the surface and the tip of the nozzle when using a pressure washer, as this will give you better control over the pressure and will help to avoid any damage.
When it's time to start cleaning, begin at the highest point of the structure and work your way down. This will help you avoid washing dirt onto areas that have already been cleaned. Additionally, use a wide sweeping motion when spraying rather than aiming straight in one direction; this will help ensure that all areas are properly covered. Try to keep the pressure washer on low or medium intensity so as not to damage any surfaces – particularly fragile ones like wood or paintwork. Finally, make sure you rinse off any detergent residue after you've cleaned an area with soap or other cleaning agents; this will help protect against corrosion and discoloration over time. 
By following these tips, you can make sure that pressure washing your home is quick and easy. Not only will it help keep your home looking its best before the warmer weather arrives, but it will also help to protect against mold and mildew growth in the future. So don't wait — get started on your spring cleaning today! With a bit of elbow grease and some quality equipment, you can have your home sparkling clean and ready for summer in no time. Good luck!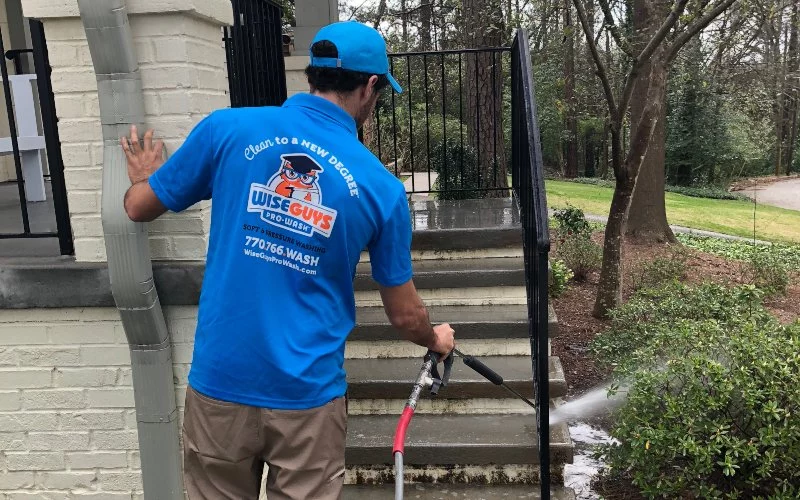 WiseGuys Pro-Wash
https://www.google.com/maps?cid=14964188319842587706
267 W Wieuca Rd NE STE 202, Atlanta, GA 30342
(404) 596-5334
https://wiseguysprowash.com/