The Best Power Washing Tips and Tricks
Keeping your home and outdoor spaces clean can be a time consuming task, but it doesn't have to be. Power washing is an efficient way to make short work of everyday dirt and grime, as well as more persistent stains from mold, mildew, algae and other contaminants. With the right tips and tricks you can achieve amazing results in no time at all. In this article we'll discuss the best power washing tips and tricks for your home or outdoor space so that you can get back to enjoying them without worrying about dirt or debris.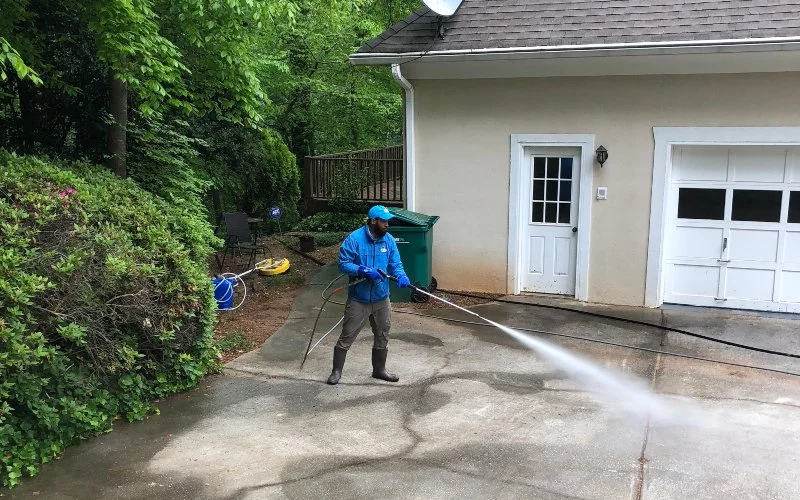 When power washing, the most important thing to remember is that you need to use the right pressure and technique for the job. Different surfaces require different levels of pressure, and it's important to know how much pressure to use in order to avoid damaging your home or outdoor space. For more delicate materials such as wood or stucco, lower pressures should be used with a longer spray distance. For tougher surfaces like concrete or brick, higher pressures may be necessary with shorter distances. 
Another key tip is to start from the top down when power washing. This will ensure that any dirt or debris that gets sprayed off doesn't settle back into areas you've already cleaned. Additionally, it's important to work in sections so that you don't miss any spots. Taking your time to apply the power washer in a consistent motion will ensure that you get a thorough clean without risking damage to your home or outdoor space. 
Using the proper detergent is also essential for getting the best results. Some materials require specific cleaning products, so it's important to do research beforehand and make sure you have the right detergents on hand. Detergents should be applied before power washing services, as they will help loosen dirt and debris more easily than with just water pressure alone. Additionally, some surfaces may need extra attention such as wood which can require sealing or staining after being cleaned.
Finally, safety is always paramount when power washing. Protective gear such as eyewear and gloves should be worn to avoid any potential injury from the high pressure of water. Additionally, take care to not get too close to power lines or other electrical sources could create a safety hazard. 
Power washing is an efficient way to keep your home and outdoor spaces clean, and with the right tips and tricks you can achieve amazing results in no time at all. Knowing which pressure and cleaning products to use, as well as practicing good safety habits, are key to getting the job done quickly and correctly. So grab your pressure washer and get ready for a sparkling clean home or outdoor space!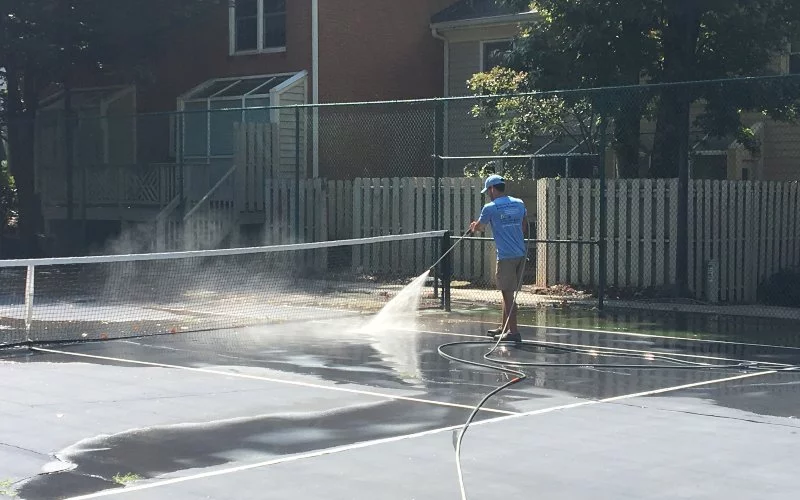 WiseGuys Pro-Wash
https://www.google.com/maps?cid=14964188319842587706
267 W Wieuca Rd NE STE 202, Atlanta, GA 30342
(404) 596-5334
https://wiseguysprowash.com/