How Much Does Roof Power Washing Cost?
It is important to care for your roof and keep it clean. A roof power washing cost can vary depending on the size of your roof, but all power wash roofs include a pressure washer, soap and water. Businesses with flat roofs usually come out cheaper than those that are sloped or have multiple levels.
Maintaining your roof is an important part of home ownership. Not only does a clean roof keep your home looking good, but it also helps to protect the structure from the elements. A power wash can be a great way to clean your roof and remove any built-up dirt, debris, or moss. Pressure washing is a fast and effective solution to dirty roofs. The cost of power washing a roof varies depending on the size of your roof and what needs to be cleaned.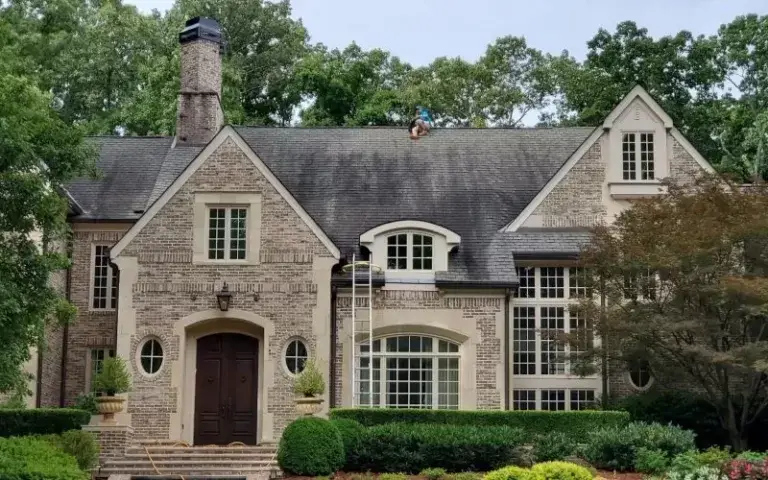 What are the different types of roofs and how much they cost to be cleaned?
There are a variety of roofs and each has its own unique cleaning needs. Here is a breakdown of some of the most common roof types and how much they cost to clean:
Sloped roofs: These roofs are angled and generally easy to clean. The cost for a sloped roof ranges from around hundreds dollars.

Flat roofs: These roofs are usually made from tar or asphalt and can be more difficult to clean than sloped roofs. 

Metal roofs: Metal roofs are becoming increasingly popular, and they are known for their durability. They are also easy to clean, with the cost ranging from some hundreds dollars.

Tile roofs: Tile roofs are made from ceramic or concrete tiles and can be virtually impossible to clean.

Composition shingle roofs: These roofs are very common in colder climates or areas with heavy snowfall where ice dams are a big concern. They can be difficult to clean because of the slopes and angles.

Multiple level roofs: These roofs can be complicated and time consuming because of their multiple levels and angles. The price varies depending on the condition of your roof.

Wood shingle roofs: These roofs are also common in colder climates and can be difficult to clean. The cost depending on how stained or dirty your roof is.

Siding: Siding can be cleaned using the same techniques as power washers use to clean walls, but it costs more because of the number of angles and corners.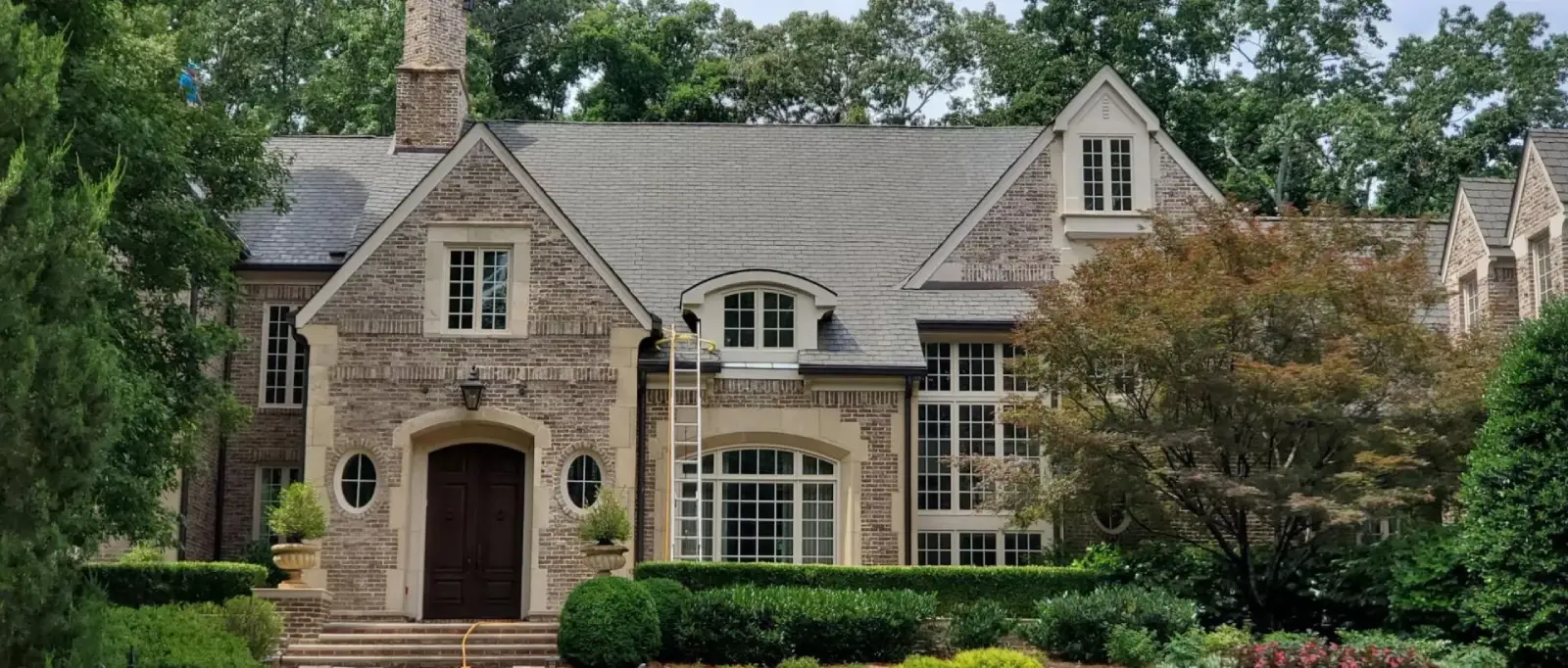 In addition to the roof type, there are a variety of other factors that affect the price. One factor is how much soapy water you want used on your roof. The more soap you use, the cleaner your roof will be and the less pressure you need from the power washer. Another factor is whether you want the roots of any weeds or moss that may be growing on your roof removed. Roots are usually only an issue with flat roofs because they don't have leaves to block them from sunlight, so it will cost extra.
One of the biggest factors is size. Roofs can vary in size significantly, and a power washer will need to use extra equipment if the roof is particularly large. This increases labor costs, so larger roofs are more expensive than smaller roofs.