Power Wash Roof Cost: Pricing and Options
Power washing your roof is a good idea to extend the life of your shingles, and much more. It's a simple procedure done by professionals that will leave you with a fresh, clean look for your home. In this article we see some important factors affecting the power wash roof cost.
Power washing your roof is a simple, low-cost way to maintain the look of your home. It can also extend the life of your shingles, repel insects, and clear debris off your gutters. Although there are many power washers available on the market today, they are relatively easy to use once you have received professional training.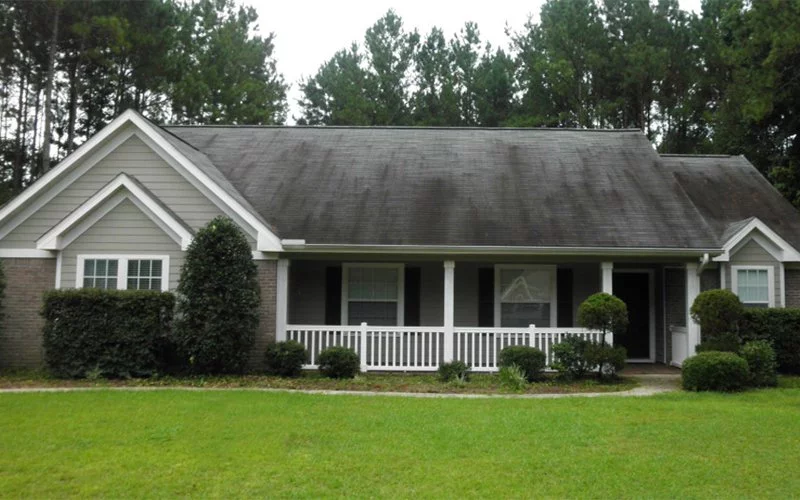 The price will depend on the size of your roof as well as how much work needs to be done around the exterior of your house. You may want to clean windows or siding in addition to having your roof cleaned if it has been several years since it last saw a power washer! 
Power washing can be used on hardscapes such as sidewalks and patios so inquire about doing these tasks in addition to roof power cleaning if they are not included in your quote.
How long should I wait between power washes? Typically power washes should be done every 2-3 years; however, check with your contractor for their recommendations. 
Power washing your roof is a fast and simple process that can transform the appearance of your exterior. It is an inexpensive way to give new life to old materials, and it will get you noticed by your neighbors!
The easiest way to get started with this expensive chore is to hire a professional washers. Hiring someone or doing it yourself are both great ways to get the job done. If you choose to do it on your own, there are companies that offer the training at little cost and will allow you to rent equipment for a small fee. This can save you hundreds of dollars rather than hiring a company fresh out of training!
If you want straight answers and lots of options about which type of power washers (or method) to use, here we go:
Electric Pressure Washers: These were once thought of as "old school" but have made a huge comeback in recent years due to their low price and eco-friendly nature. Electric models are limited in the PSI, but can still clean a roof relatively well. They work especially well on smaller roofs only 500 square feet or less.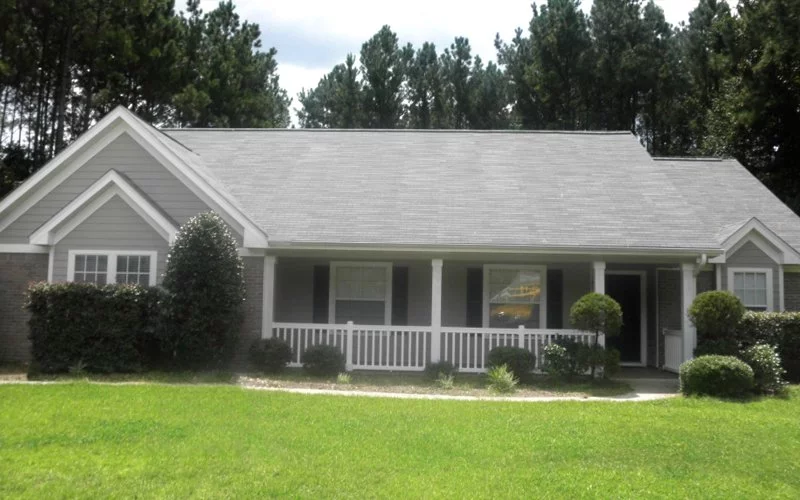 Gas Pressure Washers: These operate at slightly higher PSIs and prices. Gas-powered models may be more intimidating than an electric model for some homeowners, but they do come with more power and versatility than their electric counterparts.
Pressure Washers: This type of machine is good for both commercial and residential purposes. However, it's not easy to use if you're just looking into doing it yourself. Always go with a professional company that has years of experience using these types of machines.
Snow Blowers: Wondering what a pressure washer has to do with snow blowers? This type of machine is perfect for those who want an all-in-one solution. It will take longer than using a regular power washer, but it can be done during winter months when you need not worry about leaves, vegetation, and other obstructions on your roof! 
Power Washer Costs 
 Rental or Purchase? If you ask me this question I'm going to say purchase every time… but it really depends on your needs as well as how much work you'll be doing around your home. For example, if you only need it should use one for five years before retiring it, but if you're using it around your home on a daily basis, purchasing one is the best option!