How to Make Your Pressure Washing Business Successful?
A pressure washing business can be a lucrative endeavor. You can start this business with a relatively small investment, and the demand for this service is high. You'll need to be familiar with the proper techniques for pressure washing, and you should have a reliable crew to help you with the work.
 There are a few things you can do to get your business off the ground:
Start by creating a business plan. This will help you map out your goals and strategies for running your business.
Invest in quality equipment. You'll need a good pressure washer, as well as other tools and supplies.
Market your business. Start by creating a website and marketing materials, and then distribute them to local businesses and homeowners.
Build relationships with customers. Your business will only succeed if you continue to get new work.
Offer affordable prices. Customers aren't going to hire you on a regular basis if your services are out of their price range, so keep this in mind when you're setting your rates.
Keep learning and improving yourself. As time goes on, learn as much as you can about this business and your industry to stay ahead of the curve.
Find a reliable crew. This will keep your costs low and allow you to focus on managing the company's success.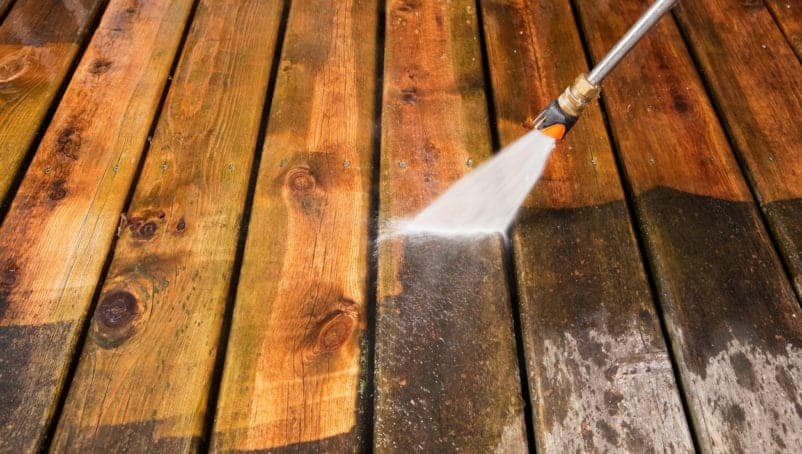 What are some of the challenges that you may face when starting this type of pressure washing business:
There are a few challenges that you may face when starting a pressure washing business. One of the biggest challenges is finding customers. You'll need to market your business in order to attract new clients. Another challenge is training your crew members properly. It's important that they know how to use the equipment safely and effectively. You should also make sure that they can work efficiently as a team.
Once you've had some time to get the hang of things, your next task is to make sure that your business runs smoothly and profitably. You'll need to regularly assess whether or not your current fees are appropriate for the market. Keep an eye on new competitors and adjust accordingly. It's also important that you find a reliable group of clients and maintain a strong relationship with them.
What kind of marketing strategies can you use to promote your business:
First, start with the basics. There are many things you can do to promote your business and attract customers to you.
Start by telling people about the benefits of what you offer through Facebook and other social media sites like Twitter. You'll want to mention that your customer service is always exemplary, in addition to pointing out that there's a money back guarantee if they're not satisfied.
Set up an email marketing campaign as well so potential customers know when and where your next sale will be or which days it'd be best for them to schedule their appointment with you.
You could even set up a blog on your website where you can answer frequently asked questions and encourage visitors to ask their own.
What really matters is that your business is always growing and word of mouth spreads more and more quickly about how reliable and professional you are.
Why not use those search engines to your advantage as well? Research SEO strategies and work to optimize your website so that it comes up at or near the top of a Google search or other results.
In addition, make sure you have quality business cards. You can use them to hand out as samples and they'll be perfect for leaving with potential customers after their appointment.
If you're looking for a new business venture, consider starting your own pressure washing business. You'll have to learn how to apply the proper techniques when it comes to pressure cleaning before opening up a shop but once you do, this can be an extremely lucrative way of making money! Remember that successful businesses require more than just one person; make sure you hire reliable help as well so that no job goes unfinished.