A Comprehensive Guide to Finding the Right Power Wash Cost
If you're looking for a quick and easy way to give your home an instant facelift, power washing is the perfect solution. Power washing can remove built-up dirt, grime, mildew, and other debris that can make your house look dingy and neglected. It also helps protect against future deterioration by removing potentially damaging elements from around your home's exterior surfaces. But with so many power washing services available, how do you find the right one? This article will provide a comprehensive guide on how to find the right power wash cost and service for your needs as well as what to expect in terms of cost.
Finding the right power washing service starts with researching and comparing different companies. You can start by looking online for reviews of local power washing services in your area to get an idea of who offers the best quality work. You can also reach out to friends or family members who have used power washing services before and ask them what their experience was like, as well as which company they would recommend. Once you've narrowed down your list of potential companies, it's important to do some research into each one. Find out how long they've been in business, what kind of equipment they use, and any other relevant information that could help you make an informed decision.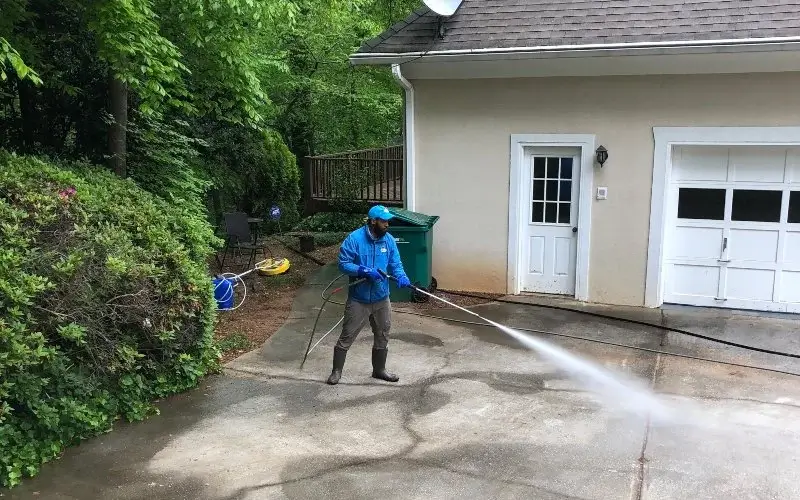 When assessing cost, it's important to understand that there are a variety of factors that can affect the overall price of a power washing project. The size and complexity of the job, the type of surface to be cleaned, and its location are all factors that will determine cost. It's best to get a written estimate from each company so you can compare apples to apples in order to make an informed decision on which one is the most cost-effective for your needs.
In addition to considering cost, there are several other important things to consider when selecting a power washing service. First, make sure they carry sufficient insurance coverage to protect you should something go wrong during the power washing process. Also, check what kind of products and solutions they use (green or eco-friendly cleaning options are preferred) and ensure that they have all the necessary certifications and licenses. Finally, it's important to make sure that the power washing service you select has experience in working with your particular kind of surface or structure.
By doing some research and taking these considerations into account, you can be sure to find the right power washing service for your home improvement needs. With a reliable and professional power washing company on hand, you'll be able to enjoy an instantly improved look to your property – all at a reasonable cost! 
Power washing is a great way to instantly improve the look and feel of your home. But with so many power washing services out there, it can be difficult to determine which one to choose. This article provides a comprehensive guide on how to find the right power washing service for your needs, as well as tips on what you should expect in terms of cost. With the right research, you can easily find a reliable and professional service that meets all of your requirements at an affordable price.  Good luck with finding the perfect power washing service for your home!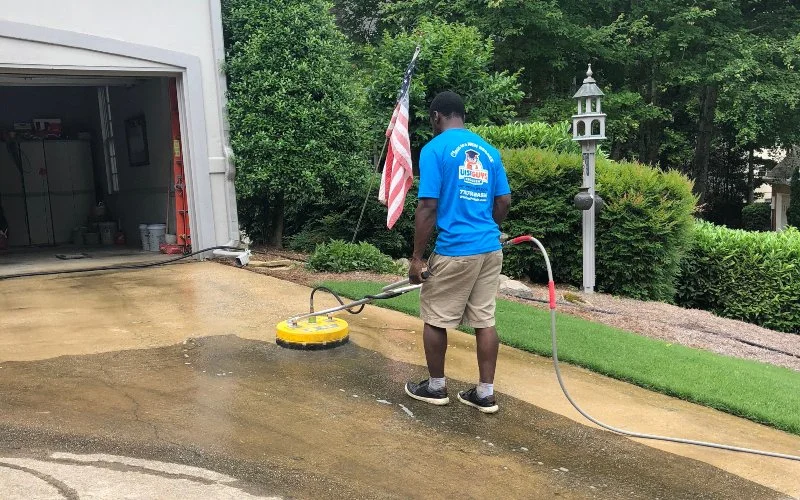 WiseGuys Pro-Wash
https://www.google.com/maps?cid=14964188319842587706
267 W Wieuca Rd NE STE 202, Atlanta, GA 30342
(404) 596-5334
https://wiseguysprowash.com/