How to Prepare for a Commercial Power Wash?
Getting a commercial power wash is a great way to keep your business looking its best. But before you get the power washer out, you'll need to know what chemicals to use and how to prepare for it.
Preparing for a power wash
Putting in a little effort up front can reap rewards in the end. This is especially true if you are working with a reputable power washing company. They have the expertise and equipment to get the job done right the first time around.
In the world of power washing, the water heater is the most important component, but it is not the only one. You also have to be mindful of the local weather and conditions. For instance, freezing temperatures can wreak havoc on the surface you just cleaned. Likewise, a powerful summer sun can dry out your cleaning solution.
There are many ways to go about the task of preparing for a commercial power wash. The first is to select a company that specializes in this type of work. You should ask the shop attendant to demonstrate the operation.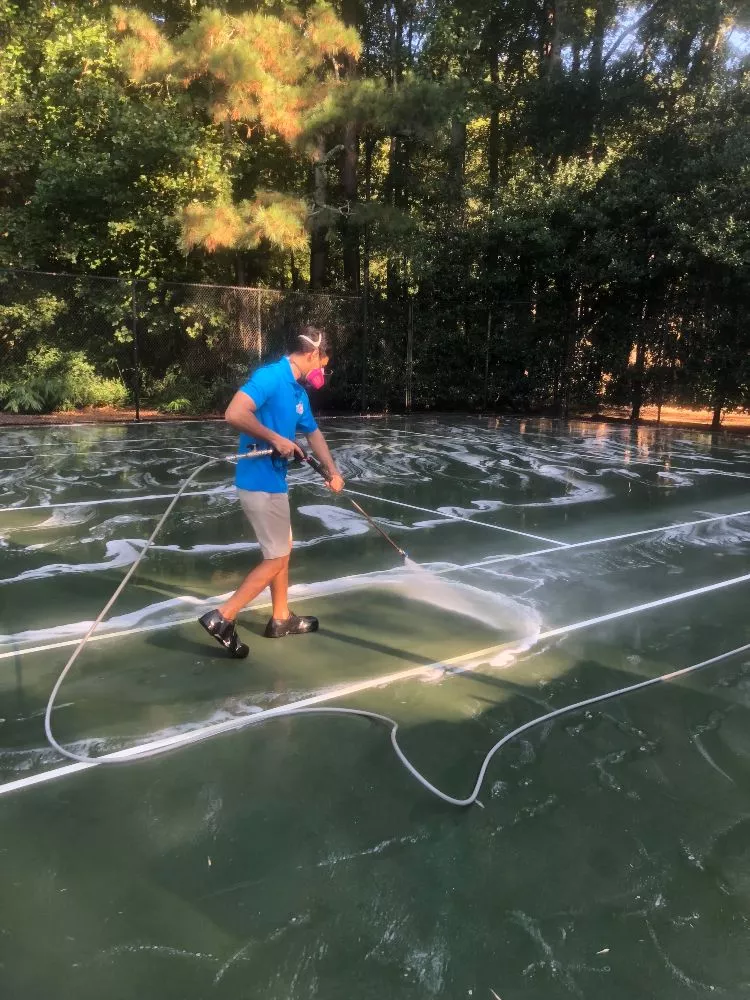 The next step is to make sure the area is free of debris. This includes removing any oversized items that might pose a hazard in the event of a spill. A power washer can do wonders for your home, so don't skimp on your safety gear.
Chemicals used in a power wash
Using chemicals in a commercial power wash can be a very effective method of removing dirt and grime from your property. However, it's important to know which chemicals to use on which surfaces. This way, you can reduce the risk of your property getting damaged. If you're in the market for a new company to do the dirty work, be sure to ask about the chemicals they're using.
Among the most common chemicals used in a power wash are sodium hypochlorite, citric acid, and hydrofluoric acid. Each of these is an effective degreaser and can be used on a variety of materials. They are also great for cleaning up light oils and small solid particles.
The most common uses for these chemicals are on concrete or metal surfaces. These are especially effective at removing rust, salt, and metal particles. Often, the chemical is mixed in with a water stream to provide a more thorough clean.
The best and most effective way to use these chemicals is to follow the instructions on the label. This is the only way to ensure you're not wasting your money or your life.
Costs of a power wash
For an average-sized house, power washing can cost between some dollars per square foot. Commercial jobs are more labor intensive and require more chemicals. The price goes down with increasing square footage.
If you are looking to hire a power washer, you should keep in mind that the prices are usually calculated by the hour. You can also find flat-rate pricing for experienced power washers. However, it is always a good idea to do some research before settling on a company.
Before hiring a contractor, you should check with your insurance provider. Make sure that the company has a good equipment liability policy. You can also rent specialty equipment to help the job go more smoothly.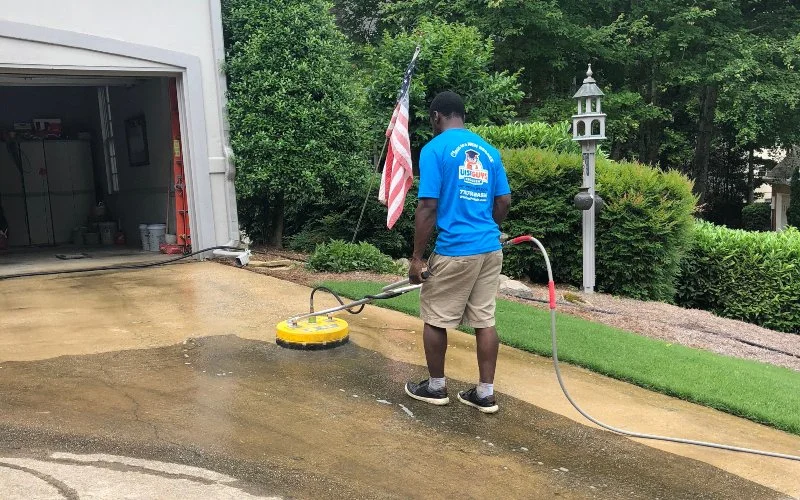 Upselling commercial power washing services
Whether you're new to the power washing industry or you've been in it for years, you know that the income you make depends on how successful you are at marketing and acquiring new clients. The income you make is also dependent on your ability to retain existing clients. If you want to upsell commercial power washing services, you need to develop a business strategy that will help you succeed. Here are some strategies that will help you do so.
First, you should understand that commercial pressure washing jobs are more involved than residential pressure washing. This is because they require additional manpower, more equipment, and stronger chemicals. In addition, commercial jobs are usually time-sensitive. This means that your business should have the right tools to accommodate these needs. Moreover, you may need to provide scaffolding and safety equipment.
Second, you should determine your pricing strategy based on the type of job you're addressing. You can either charge by the square foot, by the hour, or by the total expense of the job. Your pricing should include the cost of the business overhead, the time and money spent acquiring a contract, the time required for the project, and the customer's payment.
WiseGuys Pro-Wash
https://www.google.com/maps?cid=14964188319842587706
267 W Wieuca Rd NE STE 202, Atlanta, GA 30342
(404) 596-5334
https://wiseguysprowash.com/