How Much Does a Professional Power Washing Cost?
If you've ever wondered how much a professional power washing cost, you're not alone. Thousands of homeowners ask questions like this every day. Luckily, you'll find the answers you're looking for here.
Rental vs buying a pressure washer
One question that a lot of homeowners ask is: should I buy or rent a pressure washer? It depends on your particular needs. If you need it on a regular basis, you might want to invest on your own. But if you only use it for the occasional occasion, a rental may be a better option.
When deciding between buying and renting a pressure washer, you'll want to consider the cost. For instance, you'll need to factor in storage and maintenance costs, as well as the fact that you'll be paying for the use of the tool. The costs can add up quickly, even if you only use it a couple of times a year.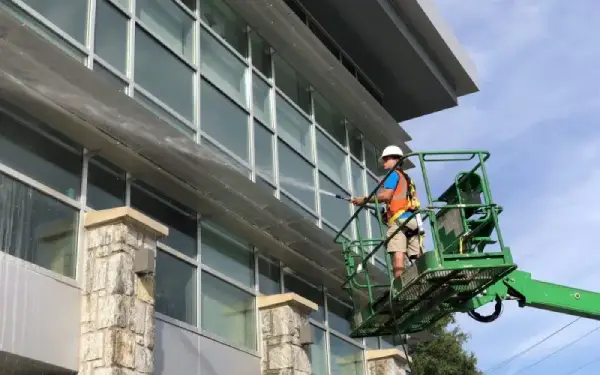 Another thing to consider is the quality of the machine. Most stores offer a good selection of high-quality machines. Depending on the brand, they can be expensive to rent.
Average cost to pressure wash a home in the U.S.
There are a number of factors that determine the price of pressure washing. They include the size of your home and the type of siding. The amount of dirt and grime on your home will also affect the price of the service.
If you have vinyl siding, you'll pay more to get it cleaned than a house with stucco or brick siding. The vinyl will need to be cleaned more gently.
You can hire a professional to power wash your home. This is one of the best ways to refresh the exterior. A clean, clean exterior can increase the value of your home. Before you put your house up for sale, it's a good idea to have it pressure-washed.
Depending on the size of your property, you'll pay around thousands of dollars to have the exterior of your house power washed. It is important to know that the cost of the job will vary greatly by region and zip code.
The average cost to pressure wash a driveway or sidewalk
The average cost to pressure wash a driveway or sidewalk will depend on the size of the job and how many hours it takes. Some companies charge by square foot, while others will charge a set amount per driveway.
Pressure washing is a process in which a strong stream of high-pressure water is used to remove grime and dirt. It can also kill weeds.
A pressure washing company will need to be insured and bonded, and they should know all of the appropriate cleaning products to use. They should also be familiar with EPA guidelines for pressure washing.
The average cost to pressure wash a roof
When you have a roof that has been in bad condition, you may consider pressure washing it to bring its look back to its original luster. If you do this, it is important to understand the risks involved with the process.
Depending on the materials that your roof is made of, different cleaning methods are recommended. High-pressure power washing can destroy some roofing materials. Instead, you might want to opt for a soft wash. These methods use less pressure and are safer on the shingles. They are more expensive than other cleaning options, but they can remove stains and dirt from the roof.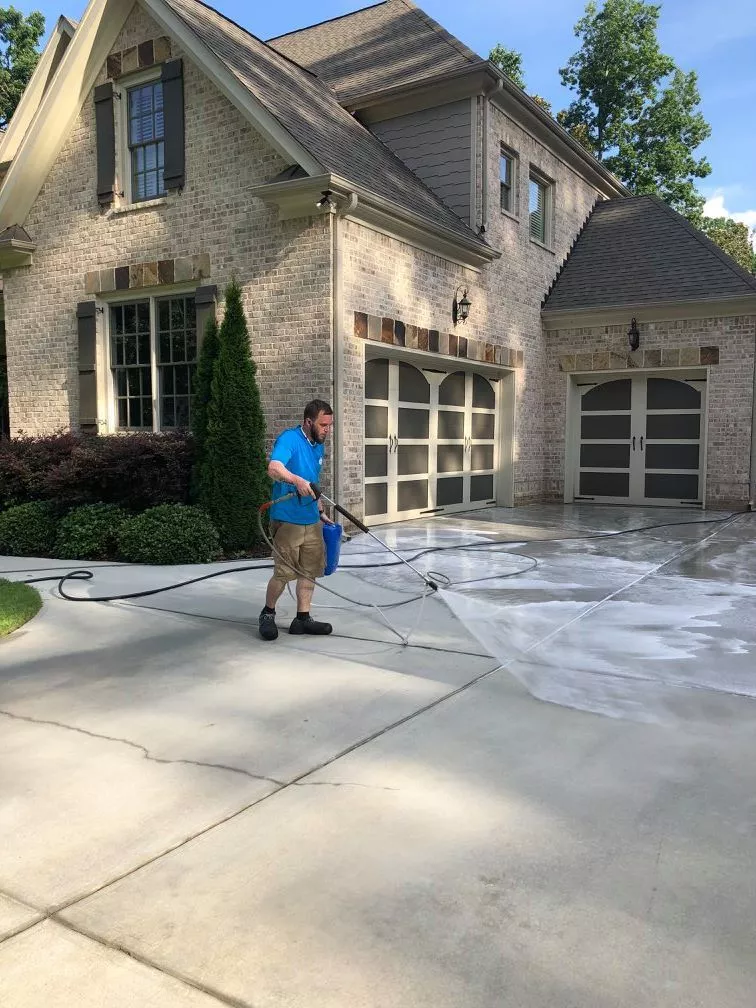 The cost of pressure washing your roof depends on the size of the home and the condition of the roof. For the average-sized house, you can expect to spend between hundreds to thousands dollar. It is advisable to get a few quotes before hiring a company to clean your roof.
Commonly asked questions about pressure washing
If you're looking to hire a pressure-washing company you probably have several questions on your mind. These questions are important because they can help you save both time and money. For example, did you know that a proper cleaning can increase the value of your home? It can also prevent you from spending more on property maintenance.
When it comes to a purely technical question such as how much it will cost to get your home cleaned, you want to ask for an estimate upfront. You should also inquire about the type of cleaning solution they will be using. A professional will bring all of the equipment needed to ensure a successful job.
In terms of the home improvement industry, there are a few other things you can do to keep your home looking its best. In addition to regular maintenance, you can also opt to have your roof cleaned. This is one of the more prestigious jobs and a job well done will go a long way in retaining the value of your property.
WiseGuys Pro-Wash
https://www.google.com/maps?cid=14964188319842587706
267 W Wieuca Rd NE STE 202, Atlanta, GA 30342
(404) 596-5334
https://wiseguysprowash.com/