6 Reasons Why You Should Invest in a Power Wash for Your Property
When it comes to keeping your property looking clean and well maintained, there is no better choice than a power wash. Far more effective than traditional manual cleaning methods like hosing or scrubbing, power washing can blast away dirt from surfaces in seconds – allowing you to get the job done quickly and efficiently. But why should you make an investment in this method of cleaning? Here are 6 reasons why investing in a power wash for your property will be beneficial to you!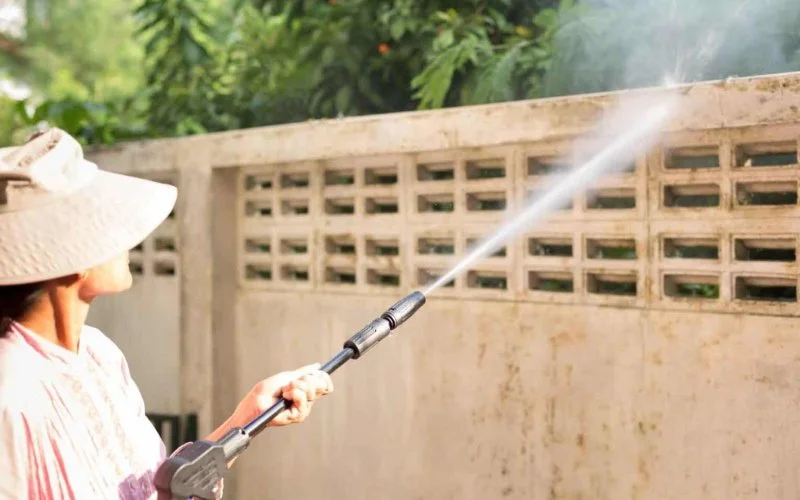 Achieve a Cleaner, Fresher Look: A power wash of your property can restore a fresh and tidy appearance. Dust, dirt, and other debris can accumulate over time and create an undesirable aesthetic. This buildup of dirt is not only unsightly but can also be a detriment to the strength of your structure if left untreated. Investing in a professional power wash for your property will eliminate excess filth and make it look like new again. Not only does it improve the look, but it also increases the longevity of your structure by protecting it from further damage. Ensure that you get the most out of your investment with a power washing service that will give you the clean and fresh look you deserve.
Improve Curb Appeal: A power wash can transform the look of your property, increasing its curb appeal and making it alluring for potential buyers or renters. Rather than updating and replacing siding, roofs, and other areas of your property, a power wash can provide instant results. Removing dirt, dust, mildew, algae, and other pollutants from the siding and roof will improve the appearance substantially without breaking the bank. Investing in a power wash is a great way to enhance the look of your property while also providing a health benefit that helps protect against damage to your home caused by these contaminants.
Increase Property Value: If you own a property and are looking to increase its value, investing in power wash services can be a great option. A powerful water jet removes dirt, debris and other substances which make an exterior look dingy, helping to create an attractive surface that makes a good first impression on potential buyers or tenants. With a professional-grade power wash, the deep clean penetrates beyond the surface level, getting rid of build-up that regular cleaning can't reach. This boost in aesthetic appeal helps raise your property's value so that it not only looks better but is also worth more. Investing in a power wash for your property is one way to see an increase in value quickly and efficiently.
Extend the Life of Your Property: A power wash is a cost-effective, efficient way to extend the life of your property and protect your investment. By removing embedded stains, mold, and mildew, you can improve the appearance of your home or business and ensure that dirt, dust, and debris do not accumulate in the future. Power washing can also improve air quality by automatically eliminating spores from surfaces around your premises that can contribute to pollen accumulation. Investing in a power wash for your property is a valuable decision to make—not only will it add more years to the lifespan of your building but also provide hygienic benefits, saving you money in the long run.
Reduce Risks of Injury: From the exterior of your home or business to the driveway, sidewalks and surrounding areas, few things are more beneficial to your property than regular power washing. Though it may seem purely aesthetic, a thorough power wash can do so much more by helping to reduce the risks of injury. Removing dirt, debris and accumulated grime from surfaces significantly cuts down on slips and falls for those who frequent your property. By investing in a professional power wash from time to time you can keep yourself and others safe all while taking pride in an immaculate looking property.
Save Money on Maintenance Costs: Investing in a power wash can be a great way to save money on property maintenance costs. Over time, mold and mildew can build up and cause deterioration of surfaces that requires costly repairs, but with the power of a good pressure washer, you can keep your property looking clean and new for years to come. Whether you're maintaining your home or business, making a small investment now will pay dividends down the road when it comes to avoiding expensive repair costs.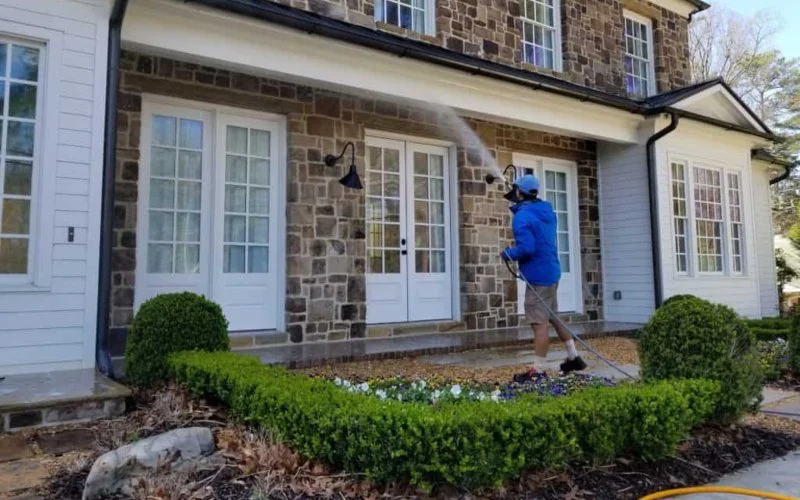 WiseGuys Pro-Wash
https://www.google.com/maps?cid=14964188319842587706
267 W Wieuca Rd NE STE 202, Atlanta, GA 30342
(404) 596-5334
https://wiseguysprowash.com/