6 Cost Considerations When Shopping for a Pressure Washing Service
With the wide range of pressure washing services out there, it's important to take a close look at all options available to ensure you select the service that best fits your needs and budget. It takes time and research to compare prices across different vendors, but doing so can help save money in the long run. In this blog post, we'll cover six cost considerations when shopping for a pressure washing service. 
Research the cost of different pressure washing services in your area 
Researching the cost of services from different pressure washing providers in your area is a task that should not be taken lightly. Taking the time to compare different quotes, inspect the quality of workmanship and materials, assess service packages and review customer reviews can go a long way in helping you make an informed choice. As part of your research, make sure to take into account all six cost considerations when shopping for a pressure washing service – remain within your budget, avoid hidden costs, understand warranties and contracts, look for cost-saving extras, check out payment options and ask around for rate comparisons – to ensure you get value for money.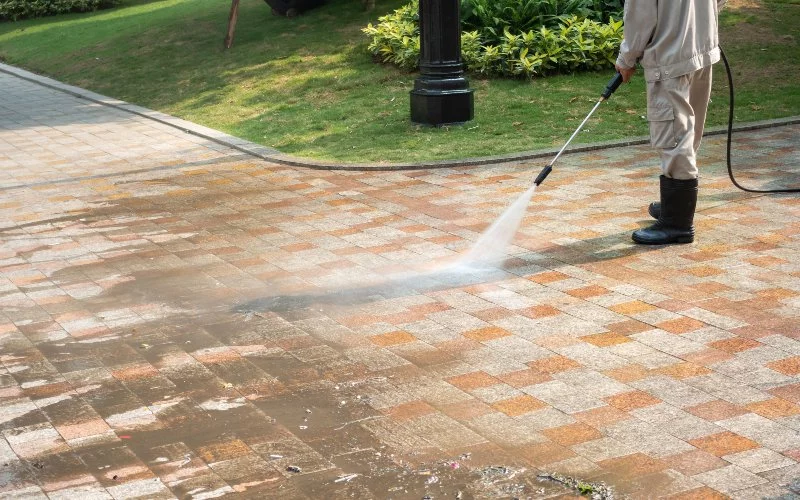 Consider the size of your property and how long it will take a service to clean it
When you're shopping for a pressure washing service, consider the size and scale of your property. How many stories does it have? What is the surface area? This information can help inform the cost of your project. That's because the greater the size, the longer it will take for a service to properly investigate and clean, and that additional time means you may incur higher costs. Make sure when getting quotes from potential providers that they have taken into account these factors so that you can choose one that best fits within your budget.
Determine whether you need an additional crew or extra equipment to get the job done
When deciding on the most cost effective approach to pressure washing, it is important to consider whether you need an additional crew or extra equipment. This will help save time and money by being able to complete the project within your timeline and budget. If a larger job needs to be completed, many pressure washing companies offer discounts if multiple crews and/or pieces of equipment are used simultaneously. However, if time is not a factor, then opting for one crew or piece of equipment may be the more cost efficient option. The goal is to choose a pressure washing service that can meet your exact needs in the most cost effective manner possible.
Understand what type of detergents and cleaning methods are being used 
It's important to understand what type of detergents and cleaning methods the pressure washing service you hire is using in order to ensure that your surfaces are being treated properly. Ask questions about the cleaning solutions, like whether the detergent is eco-friendly, pH balanced, biodegradable, or fragrance-free. Beyond knowing what kind of agents are used in the cleaning process, it's also smart to make sure that the pressure washing company sticks to recommended guidelines for optimal surface care. Choosing a contractor who values proper technique and cares about your investment can make all the difference when it comes to getting quality results at a price that fits within your budget.
Ask about protection against possible damage to your property during the pressure washing process
Protecting your property during the pressure washing process should be a top priority. When shopping for a service, it's important to make sure they will take the necessary precautions to prevent any potential damage from occurring. Ask about the protection that is offered, such as watering down beforehand to avoid paint or stucco scratching and avoiding certain features of your home or property that are particularly vulnerable. You'll want to feel confident that you can trust the service provider with all these considerations and to have a peace of mind knowing that there's an appropriate protective plan in place that covers both possible equipment issues and human error risks.
Find out if there are any additional costs for travel, permits, or insurance
When you're deciding on a pressure washing service, it's important to make sure that you consider any additional costs that may factor into the total price of the job. These can range from travel expenses for services outside of an established radius, permit fees associated with certain tasks, as well as insurance considerations. Make sure you thoroughly vet all potential providers by speaking with them directly and asking any appropriate questions so that you can be confident the price you pay will cover all the necessary operating costs before signing any agreements.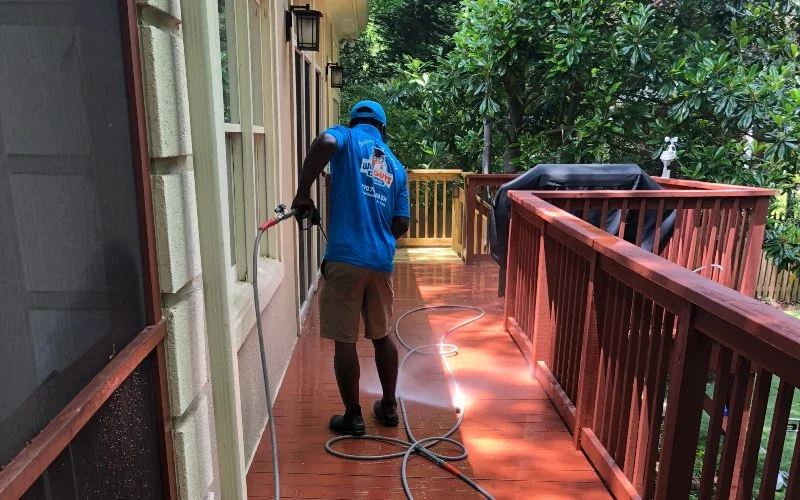 WiseGuys Pro-Wash
https://www.google.com/maps?cid=14964188319842587706
267 W Wieuca Rd NE STE 202, Atlanta, GA 30342
(404) 596-5334
https://wiseguysprowash.com/