Saving Money by Doing Powerwash Home Yourself
Are you looking for a way to spruce up your home and save money at the same time? Powerwashing can do just that! With powerwashing, you can make your house look brand new again without having to shell out hundreds of dollars. Not only is power washing cost-effective, but it also offers numerous benefits such as removing dirt and grime buildup over time, restoring the beauty of your home, and protecting its value. This article will discuss tips and tricks for DIY powerwash home including the best materials to use, safety precautions, and other helpful advice so that you can get started on your own project today. So if you're ready to take on an exciting project with great potential savings—let's get started!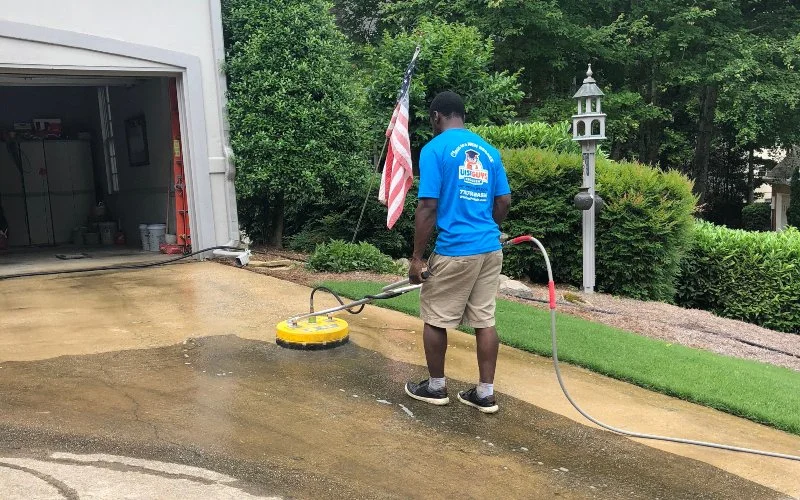 1) Materials Needed
Before you begin, make sure you have all the materials needed for power washing. The most important thing is to use a pressure washer. You can either rent or purchase one depending on your budget and needs. Additionally, make sure you have deck cleaner, detergent, extension ladders (if working near gutters), water source (garden hose), safety goggles, rubber boots/shoes, garden gloves (for scrubbing off dirt/grime), and rags. 
2) Safety Precautions
It's extremely important to take safety precautions when doing any powerwashing project—especially if working around electricity or high pressure water sources! Make sure you wear protective eyewear and clothing including gloves, shoes/boots, and a long-sleeved shirt. Additionally, read through the instructions for the pressure washer carefully before you begin to familiarize yourself with all safety information. 
3) Cleaning Process
Before you start power washing, be sure to test a small area on your home first to make sure that it will not cause any damage. Once you're ready to get started—simply follow these steps: 
Connect the pressure washer hose and wand directly to the faucet by using a threaded connector or adapter if necessary. Make sure it is securely connected.

Start up the motor for the pressure washer and adjust settings as needed (ensure that water is flowing).
Start at the top of the house and work your way down using a sweeping motion.
Take extra precaution when power washing around windows, doors, and other areas that may be more delicate.
Make sure to rinse off any detergent or cleaner

once finished with a garden hose.

Double-check all surfaces for any dirt or grime (use rags or gloves if necessary).
Turn off the pressure washer and disconnect hoses/wands from a faucet.
Store materials properly in their original containers until the next use.
4) Benefits of Powerwashing 
The most obvious benefit of power washing is its cost-effectiveness—no need to hire a professional for the job! Additionally, power washing can help to remove dirt and grime buildup over time—restoring the beauty of your home. It also helps to protect its surfaces from damage and keep it looking fresh. Plus, powerwashing can add value to your home when it comes time to sell or rent it—making it an all-around great investment. 
5) Keep Your Home Looking Great 
Powerwashing is a great way to rejuvenate your home and save money in the process. When done correctly, you'll have amazing results that will last for years to come. Just make sure you're following safety guidelines and using the right materials as discussed in this article so that you can enjoy the full benefits of DIY power washing. Good luck!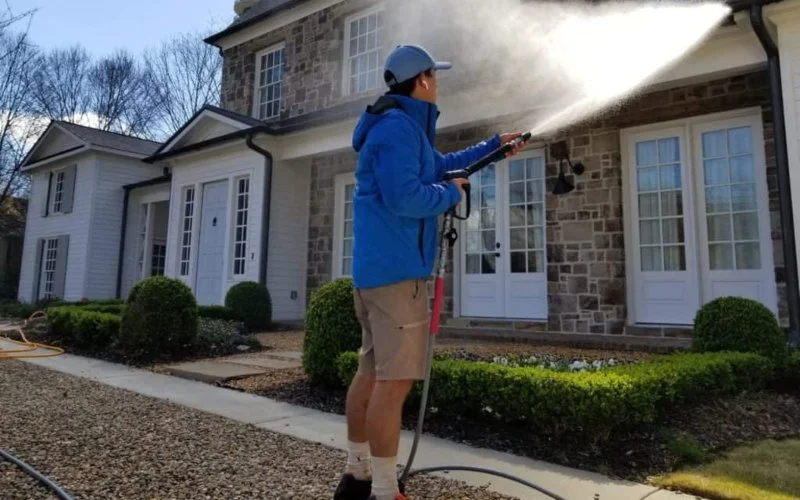 WiseGuys Pro-Wash
https://www.google.com/maps?cid=14964188319842587706
267 W Wieuca Rd NE STE 202, Atlanta, GA 30342
(404) 596-5334
https://wiseguysprowash.com/