DIY Tips: How To Power Wash The Home with Professional Results
Are you looking for a quick and easy way to give your home an instant makeover? Power washing is one of the most effective ways to restore the look of your house. It's also surprisingly easy to do with minimal effort. With just a few simple DIY tips, you can learn how to power wash your home like a pro, giving it a fresh, clean look that will last for years. In this article, we'll cover everything you need to know about power washing your house safely and effectively, so you can enjoy cleaner surfaces without having to hire professionals. So keep reading if you want to discover all the secrets to power wash the home!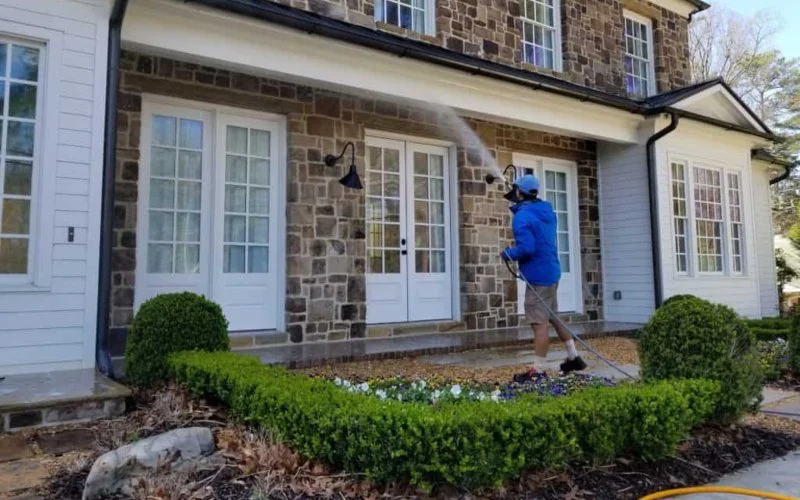 The first step in power washing your home is to gather the right tools and materials. You'll need a pressure washer, which you can rent or purchase depending on your budget. Make sure that you read up on safety tips for pressure washers before you start, as they are powerful machines that must be operated with caution. You should also have protective equipment such as gloves, safety glasses, and a long-sleeved shirt ready before you begin work. In addition, you'll need detergent designed specifically for use with pressure washers, which will help ensure the best results.
When it comes time to power wash your house, it's important to take precautions to protect any areas of the home that may be susceptible to damage. For instance, be sure to cover any plants or other delicate items near the area you plan to wash. You should also use a wide-angle nozzle on your pressure washer and maintain a safe distance from any surfaces you are washing (generally 8 to 10 feet). This will ensure that the water pressure is not too strong and won't cause harm or damage.
When washing your home's exterior, start at the top and work your way down, since dirt and debris can settle lower on vertical surfaces. Move in slow, overlapping passes as you spray the surface. Make sure to pay special attention to areas where dirt tends to accumulate more quickly such as around windowsills and door frames. After power washing, rinse off all detergent residue with clean water and allow the surface to dry completely.
Benefits to Power Wash the Home
Power washing your home can have a tremendous effect on its overall appearance, making it look new again. This is one of the most efficient and cost-effective ways to enhance the value of your property without having to spend too much money or time. Here are some of the main benefits of power washing your home:
It can restore your home's original color and shine. 

It can improve the overall appearance of your exterior and make your home look brand new. 

It can remove dirt, grime, mold, and mildew from the surfaces of your home. 

It can help protect your home from the elements by preventing damage caused by weathering and oxidation. 
By following the simple DIY tips outlined above, you can safely and effectively power wash your home like a pro. With just a few materials, you can get the same results as hiring a professional, so there's no reason not to give it a try! So the next time you want to spruce up your home, consider power washing to give it a fresh, clean look that will last for years.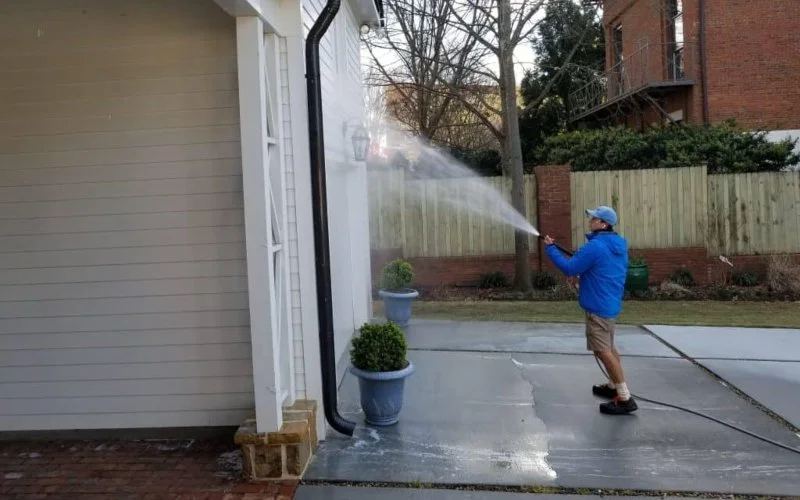 WiseGuys Pro-Wash
https://www.google.com/maps?cid=14964188319842587706
267 W Wieuca Rd NE STE 202, Atlanta, GA 30342
(404) 596-5334
https://wiseguysprowash.com/