How to Pressure Wash Like a Professional?
If you're in the market for a new pressure washer, you'll want to consider a few points about it. This article will talk about how you can get a great product for pressure wash without spending a fortune on it, as well as some safety tips to keep you from getting injured while doing your cleaning jobs.
Commercial pressure washers are more efficient than a rented pressure washer
Commercial pressure washers are powerful enough to clean grime and dirt from the exterior of a home or office. They also have the capability of cleaning oil, grease, muck, and industrial equipment. It's important to understand that these machines have a higher build quality than your average household pressure washer.
The power of a pressure washer is measured in gallons per minute (GPM) or pounds per square inch (PSI). A higher PSI means more power and more noise. Fortunately, commercial pressure washers are more durable and can stand up to harsh conditions.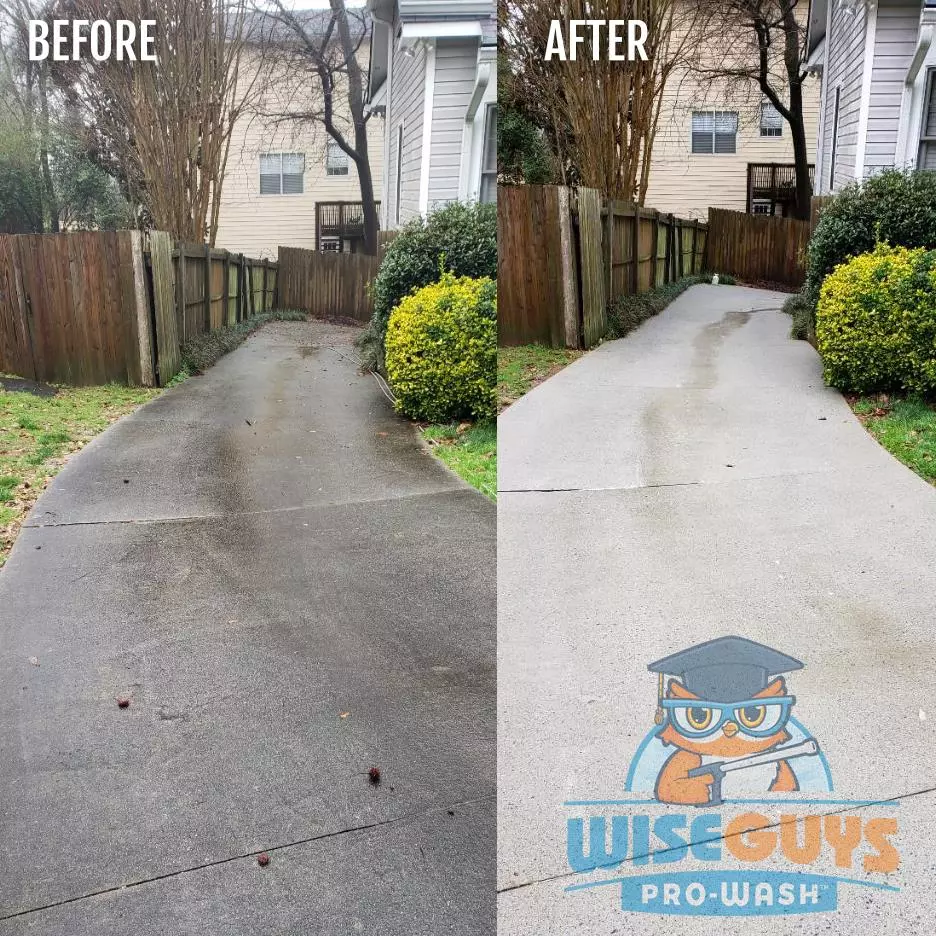 Pressure washing is an efficient way to clean exterior surfaces, such as patios and sidewalks. In addition to cleaning, a pressure washer can remove mud, rust, algae, and other forms of grime.
Commercial pressure washers can cause injury to yourself, pets, or innocent bystanders
Pressure washers are powerful devices that are used to clean a variety of surfaces. However, they are also inherently dangerous. Injuries resulting from the use of pressure washers can range from minor to life-threatening.
Most injuries are not serious, but if left untreated, they can become infected and result in permanent disability. The following are some common pressure washer injuries:
Penetration wounds are caused when a piece of foreign material is pierced through the skin. Deep tissue damage and amputation can result if the object is not removed. It can be difficult to treat penetration wounds in the early stages. Therefore, it is important to seek immediate medical care.
If you suspect that you or someone else may have a pressure washing injury, seek immediate medical care. A medical professional will provide antibiotics and a tetanus shot. They may also x-ray the injured area. This will help the doctor to triage the patient and ensure that the damage is deep enough to require immediate attention.
Commercial pressure washers are easier to transport and move freely
Commercial pressure washers are a great way to keep the exterior of your home looking clean. They can also help you keep your deck, patio furniture, and outdoor fixtures free from mildew and mold. Pressure washers are also great for cleaning concrete paths and sidewalks.
Pressure washers come in electric and gas powered models. Electric models are lightweight and portable, making them a good choice for small jobs. Gas-powered machines, on the other hand, tend to be bulkier, heavier, and noisier.
The biggest advantage of the gas powered machines is that they provide higher water pressure. For example, a typical gas-powered machine can provide
The Benefits of Soft Washing
Soft washing is one of the best methods you can use to maintain your bathroom and tile floors. It helps prevent the accumulation of lichen, fungus, and algae on the tiles. Additionally, it can kill harmful bacteria that cause problems in your bathroom.
Also, these cleaners are non-toxic and can be safely used around people and pets. Chemical cleaners can be dangerous, though, if they are inhaled. In addition, they can contaminate the soil and ground water over 3,000 PSI. This means that it's more powerful than most electric units, and it can do a variety of tasks.
Cordless pressure washers are easier to transport and move freely
The portable power washer is a device that uses water pressure to clean and moisten dirty sections of a car or bicycle. However, they are not designed to clean stones, wood panels, or patio tiles.
There are many factors to consider when buying a pressure washer. You want a device that is comfortable to carry and use. It should also be durable and versatile. Often, there are options to add on accessories.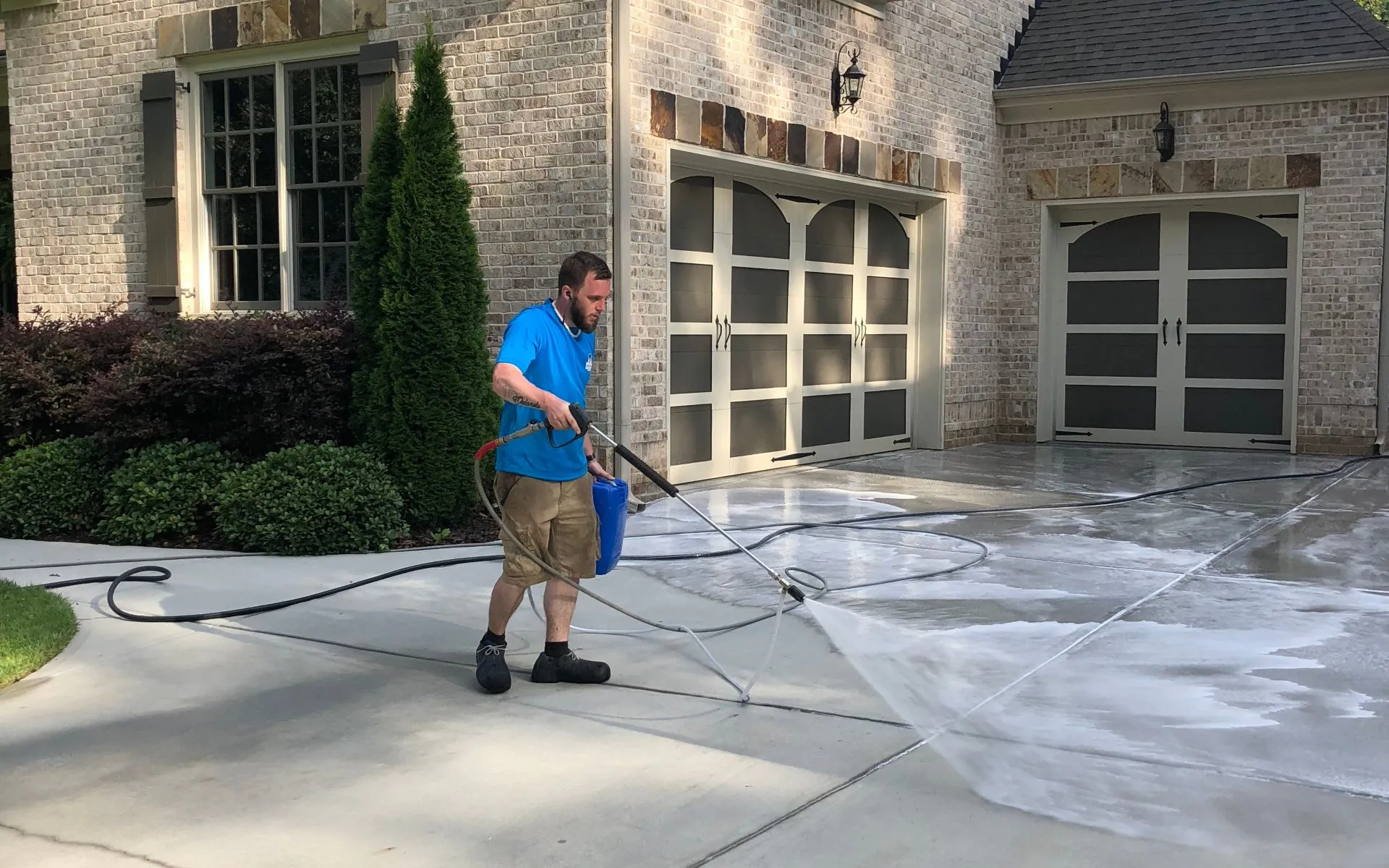 A high-pressure hose is one of the most important components of a pressure washer. If the hose is too short or too stiff, it makes it more difficult to handle. This can lead to hose coiling up or tipping over during use.
A good hose is long and flexible. It should also be able to roll up easily, and you should be able to hang it on the machine when not in use.
Costs of pressure washing
Pressure washing costs vary depending on the size of the job, the materials being cleaned and the area being targeted. This can include the price of the equipment, the hours of labor, and the time it takes to complete the job.
It's common for companies to have a minimum charge. Generally, this is $100. However, it can be more expensive for jobs that require climbing or a lot of dirt.
Some pressure washing companies offer flat rates for certain services. For example, they may charge a small fee for cleaning windows. Another service that's often included in the price is pressure washing your driveway.
The cost of a pressure washing can range from hundred dollars. That's because different types of equipment, and even different types of cleaning, require different PSIs. If the company you're considering doesn't have an official price list, you can always ask for a detailed estimate.
WiseGuys Pro-Wash
https://www.google.com/maps?cid=14964188319842587706
267 W Wieuca Rd NE STE 202, Atlanta, GA 30342
(404) 596-5334
https://wiseguysprowash.com/